RECHARGE YOUR PHYSICAL (& MENTAL) SPACE WITH PAINT
Mar 22, 2021, 21:01 PM
Adding a new hue can change not only the look of a room but how you feel while in it. Scientists and interior designers have long studied the power of palette choice on our mental moods. For example, Pantone's 2021 color of the year is a duo of Ultimate Grey and Illuminating, a bright yellow hue. A dynamic duo conveying a message of strength and hopefulness that is both enduring and uplifting (a great combo or used as accents from living rooms and bedrooms to your working from home space!).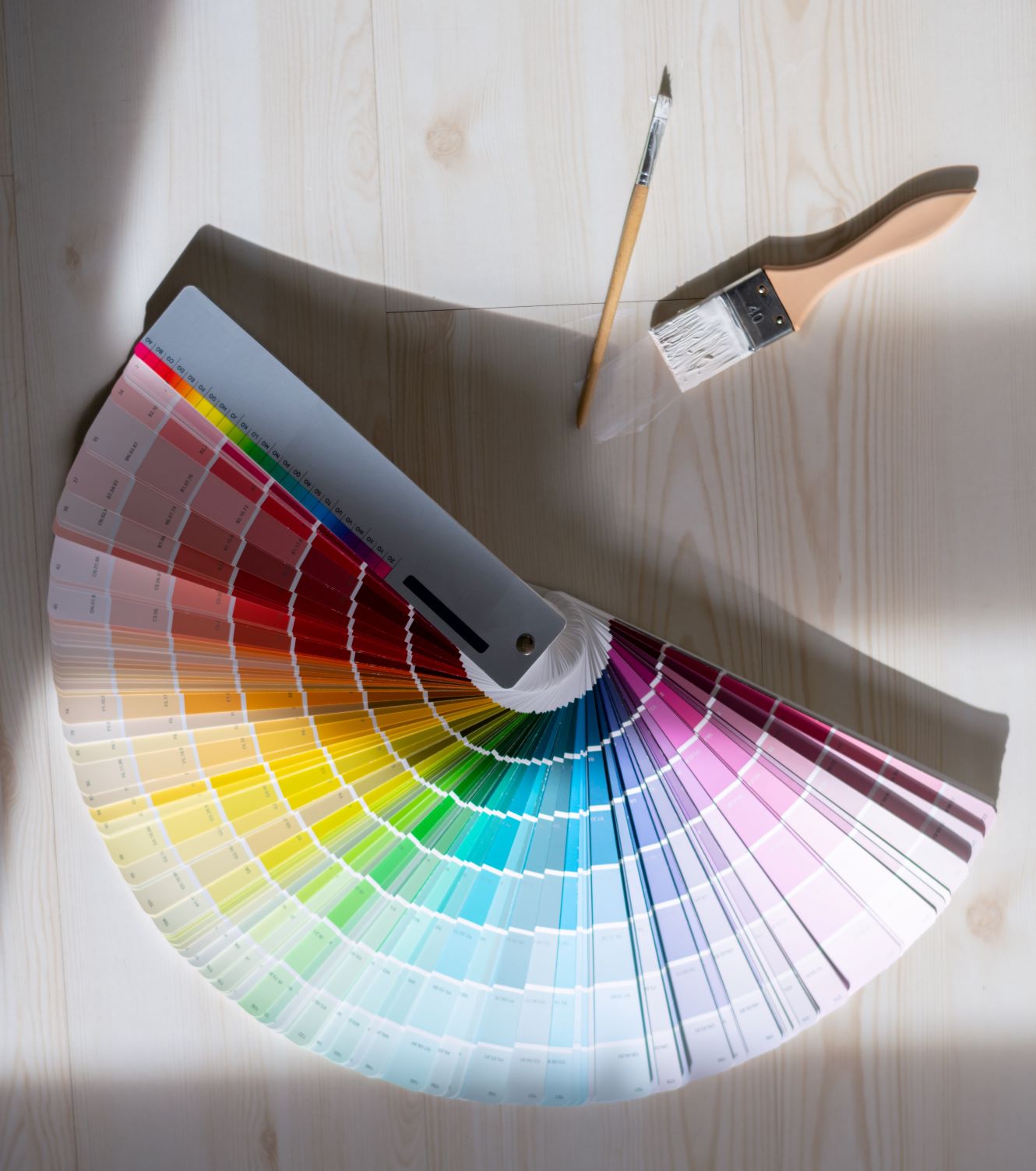 Home improvements spurred by the pandemic continue to rise. And one of the easiest, most affordable ways to recharge your physical (and mental) space is with paint. If you've got a space you want to refresh that can also update your frame of mind, here's a guide to color moods to help get you started:
Hello Yellow. Like sunshine, the color yellow boosts mood and endorphins. Yellow can brighten moods and walls and is said to invigorate the brain.
Paint It Black. Dark walls can bring sleek chic to a space. In terms of mood, black conjures strength, authority and power.
Anatomy Of Grey. Over the last few years, grey has become very popular and a standard neutral for interiors. Grey is considered to be soothing and cleansing.
Blue Hues. Blues are calming, serene colors that help illicit feelings of relaxation. Blues have also proven to lower blood pressure and regulate breathing.
Pretty in Pink. Whether blush or bashful, pink can relieve anger and negative feelings. It's also said to spark imagination, so think pink if you're considering something to help you get creative your WFH space.
Go Green. In many cultures green is synonymous with prosperity. Shades of green are also said to be mind-clearing and restorative. Green reflects forests and gardens, so it can bring a natural vibe indoors.
White Space. There's a reason so many homeowners opt for the clean, bright look of white walls. Not only can it make a room seem more spacious, it calls to mind purity goodness and neutral energy.
Seeing Red. Red is a bold interior choice that makes a big impact. From an emotion-evoking standpoint, it can evoke feelings of love. On the flip side, it can often incite aggression.
Purple Reign. Historically, purple has been associated with royalty (Prince, anyone?). Purple and lavender shades are known to spark creativity and relaxation.
Orange Appeal. Using orange for interiors may harken back to 1970s images of the inside of the Brady Bunch house, but modern orange hues are updated and stimulating. Orange is said to incite energy, excitement and enthusiasm.