Meet Ty Pennington
Mar 30, 2022, 17:20 PM
Ever since he burst onto the scene on TLC's Trading Spaces, Ty Pennington has had a knack for knowing what looks good and works well in a home. And you'll be able to ask him about his tips and tricks on design at the Central Kentucky Home + Garden Show at 1 p.m. on Saturday April 2.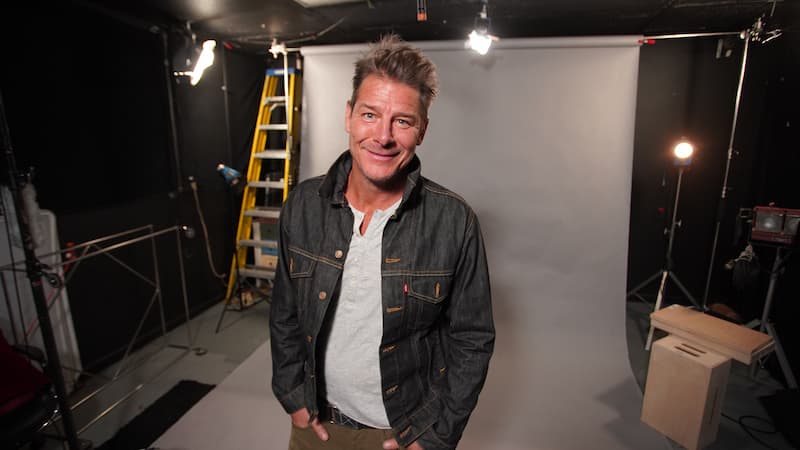 His talents as a carpenter lent themselves from the Trading Spaces series to his next venture, Extreme Makeover: Home Edition, bringing new hope to families in need around the country while inspiring millions of others to help. Under Ty's direction, Extreme Makeover was consistently rated among the top 20 television programs each week and won two Emmys for outstanding reality program and two People's Choice awards.
Over the years Ty has branched out into other projects, including Ty Pennington Impressions with Westminster Fabrics, a partnership with industry leader Howard Miller and the Ty Pennington Style line for Sears. He also has designed a line of flooring for Lumber Liquidators. He's also the author of three books, Ty's Tricks, Good Design Can Change Your Life, and Life to the Extreme.
We got to ask Ty a few Q&As ahead of the show to get to know a bit more about him before his appearance:
Q: What is your favorite room in your home?
A: Probably the kitchen because it's where people gather. That, and because the pool is right off it! I also love our sundeck and relaxing outside.
Q: Best home purchase for under $100?
A: If it's décor, I'm going to fall back on that plant idea. You can change a room. If it's a tool, get that drill in a nice toolkit.
Q: What's your best landscaping tip?
A: Use plants that are native to your area for less maintenance and always look at your yard as an additional room!
Q: Any furniture thrifting tips?
A: Dumpster dive!! No, seriously, I love doing it and think that each city has a whole different vibe when it comes to thrifting. I've found doors in New Orleans that will make you cry they're so beautiful, and killer mid-century pieces in Pittsburgh. I would say my advice is that every city has a different thrifting soul, so be sure to explore when traveling.
Whether it's remodeling a home or giving new life to worn furniture, Ty Pennington has design in mind and he'll share his ideas with you plus take more questions from the audience at the Central Kentucky Home +Garden Show on Saturday, April 2, 2022. See you there!