Create holiday enchantment with a winter wonderland theme
Oct 31, 2022, 16:10 PM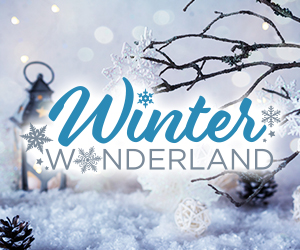 There is something magical about bare trees cloaked in ice and white snow drifts blanketing the ground. The 2022 Southern Christmas Show's Winter Wonderland theme will inspire visitors to use the season's beauty as a backdrop while they decorate for the holidays. We turned to our experts in interior design, vendor products and décor competitions to discover which trending tips they recommend when transforming your space this season. Beth Richeson of Richeson Properties and Interiors shared the farmhouse touches she will add to her designer rooms. Vendors Barry Sullivan and Mark Morgan offered décor suggestions to create snug indoor spots as the weather grows colder. Last but not least, Jan Shumway discussed the old-fashioned Christmas glamour she plans to incorporate when participating in the show's décor competition.
Finding décor inspiration in nature
Beth Richeson is the creative mind behind this year's designer rooms. The interior designer will embrace a modern, rustic farmhouse theme for her kitchen, dining room, bedroom and living room.
"I want to make it so cozy that people just want to go crawl up in my rooms," she said.
She's envisioning a kitchen with a butcher block island and copper hood stove. The living space will contain a shiplap fireplace, as well as faux wood ceiling beams. Meanwhile, Richeson's dining room will feature black iron chandeliers and a rustic pine faux hardwood floor.
These welcoming elements will be interwoven with bling and an abundance of white to fit the winter wonderland theme.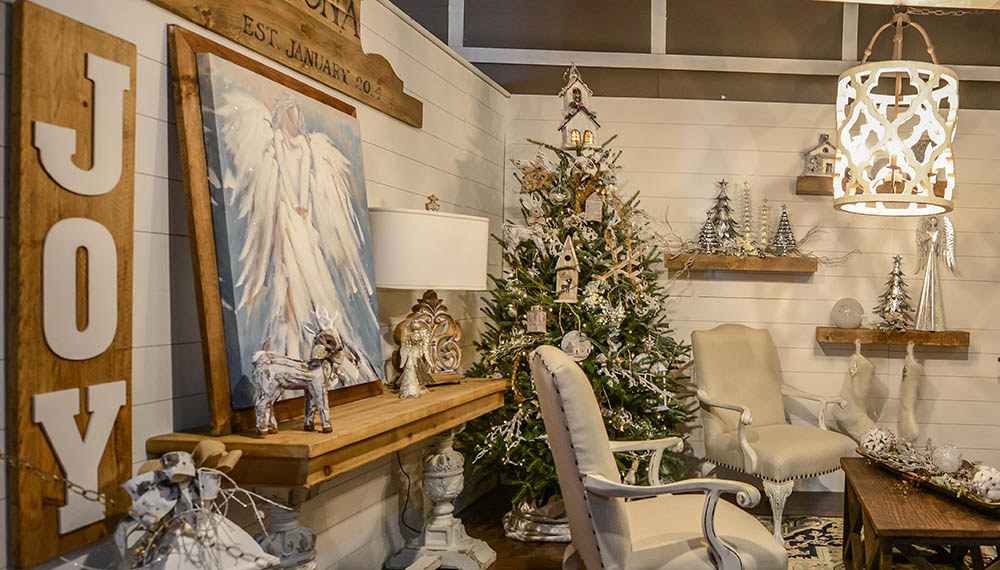 "All the walls in the rooms will be white. I want to incorporate a lot of nature through pinecones, holly, winter animals and wood like mahogany," she said.
To capture the show's theme at home, Richeson recommends using large Christmas trees dusted with faux snow and glitter alongside bigger ornaments. She will use natural grape vines and magnolia leaves interwoven with twinkling silver and white ornaments in her show room's mantle décor.
Barry Sullivan of Booth 31A's The Raggedy Rooster is also focusing on rustic farmhouse holiday décor. His shop sells everything from wooden snowmen to large nutcrackers and musical lanterns that feature a traditional holiday display scene.
He recommends revolving a holiday design theme around colors. White, red and green say traditional, while silvers and golds bring a level of elegant sophistication. He added pinks and blues have become popular in the last few years, especially for decorating small, fanciful Christmas trees.
To embrace the winter wonderland theme, he will use plush winter animals such as moose, owls and reindeer. He also recommends glass ball garland in shades of silver and white to spice up the mantle and staircase.
Sophisticated office parties and outdoor spaces
Strolling up to A Home for Christmas at Booth 3019, visitors will find all things merry from snow globes and animated villages to wreaths, ornaments and gingerbread houses. Owner Mark Morgan loves the idea of a winter wonderland as long as the home remains tidy.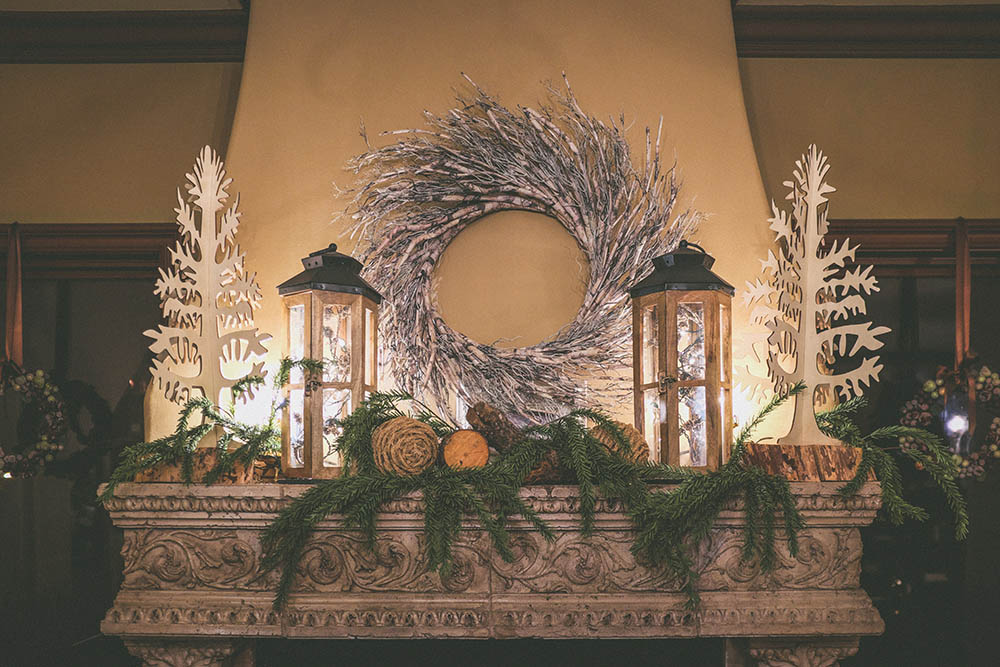 "Snow can be messy and doesn't always fit a warm, snug indoor holiday atmosphere," he said. Instead, I prefer very lightly flocked or frosted trees, wreaths and garlands. With a touch of iridescent glitter, they offer sparkle without all the messy snow. For covered outdoor spaces, I use lighted snowmen and deer with twinkling frosted birch trees."
When hosting a holiday party, Morgan recommends straightforward decorating. He said it is most important to have a simple but elegant tree, natural greenery on the table and white or ivory tablecloths.
Competing with an old-fashioned sensibility
A beloved part of the Southern Christmas Show is the décor competition. Jan Shumway of Pennsylvania Mountain Primitives' Booth 2020 is excited to decorate a door and mantel this year.
She and her husband, Bill, design and build much of their own furniture and décor items. Their wares also include a collection of Amish hand-forged, wrought-iron snowmen.
Shumway enjoys decorating wooden serving trays with old-fashioned ornaments, beads, white lights and heirloom
cookie cutters to add holiday flair to rooms.
To fulfill a winter wonderland theme, she recommends repurposing antiques like old sleighs or ice skates by spraying frost or glitter onto them.
"Use what you like and what you have on hand – there isn't a rule of thumb anymore for decorating," she said.
Interested in learning more about decorating for the holidays? Check out our
Designer Rooms
while you're at the show! You won't want to miss our
Décor Competition
either where exhibitors decorate wreaths, doors and mantels, sponsored by Power Home Remodeling.