Embrace the giving spirit this season
Oct 31, 2022, 16:29 PM
Sometimes it's hard to be patient – especially when it comes to waiting for the arrival of the Southern Christmas Show! Those interested in receiving a sneak peek can attend a special preview night on Nov. 9 sponsored by Universal Windows Direct. For each preview night ticket sold, proceeds will be donated to our charity partner,
The Sandbox
, an organization dedicated to supporting children with pediatric cancer and life-altering illnesses.
The Sandbox is an intimate, unorthodox team of compassionate families, members and volunteers that blends tailored support, programming, unforgettable events and a bit of unexpected love so families whose children are facing a cancer journey or a life-altering or terminal childhood diagnosis never walk alone. The Sandbox has served more than 5,750 families in the greater Charlotte region through their various programs and event offerings.
After Executive Director Mara Campolungo's brother Mark, a medical professional, passed away, she was inspired to serve her community in a similar way to how he did.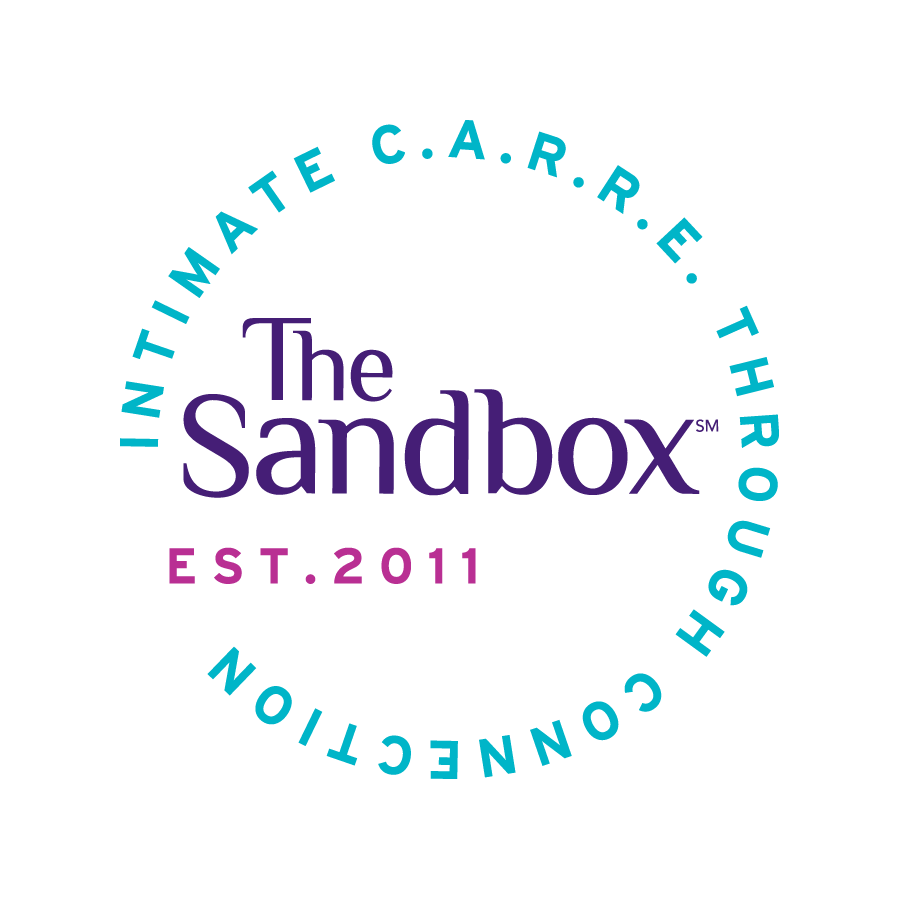 Founded in 2011, The Sandbox created its Caring About Real Relationships Empathetically (CARRE) program in 2016. It supports families by matching resources within the community to the social, emotional and material needs of families that have children with complex medical needs. The goal is to help honorees and their families during the most tumultuous time of their lives, so they can focus on creating lasting, joyful memories, building relationships and allowing deep healing to occur.
"Often, families with children with life-altering diagnoses need to know there's help and hope and that they're not alone," she said. "We want them to at least feel comfortable enough with us to be specific about what they need. Aligning with the Southern Christmas Show has been a treasured partnership for us over the years. It has supported The Sandbox families 365 days a year, seven days a week, going way beyond the Christmas Season, and that is priceless."
Campolungo said the organization is always looking for volunteers to provide dinners for families, tickets to sporting events or concerts and gift cards for gas, groceries, pottery painting and miniature golf. If you would like to donate or become a volunteer, please visit their
website
. There is also an opportunity to
become a mentor to a chil
d
. Companies or individuals interested in providing auction items for the next Golf FORE CARRE Tournament on Oct. 24 at TPC Piper Glen or goody bags or sponsorships for the next Weekend of Believing event at The Westin Hilton Head Island Resort & Spa this December can email
info@whatsinyoursandbox.org
.
Photos with Santa hold deeper meaning
Oasis Shriners, the Charlotte chapter of Shriners International, will also have a presence at the 2022 Southern Christmas Show. Members will shuttle visitors from the parking lot to The Park Expo & Conference Center for free while collecting donations for Shriners Hospitals for Children for Children, who's network of nonprofit medical facilities across North America treats children with orthopedic conditions, burns, spinal cord injuries and cleft lip and palate regardless of the patient's ability to pay.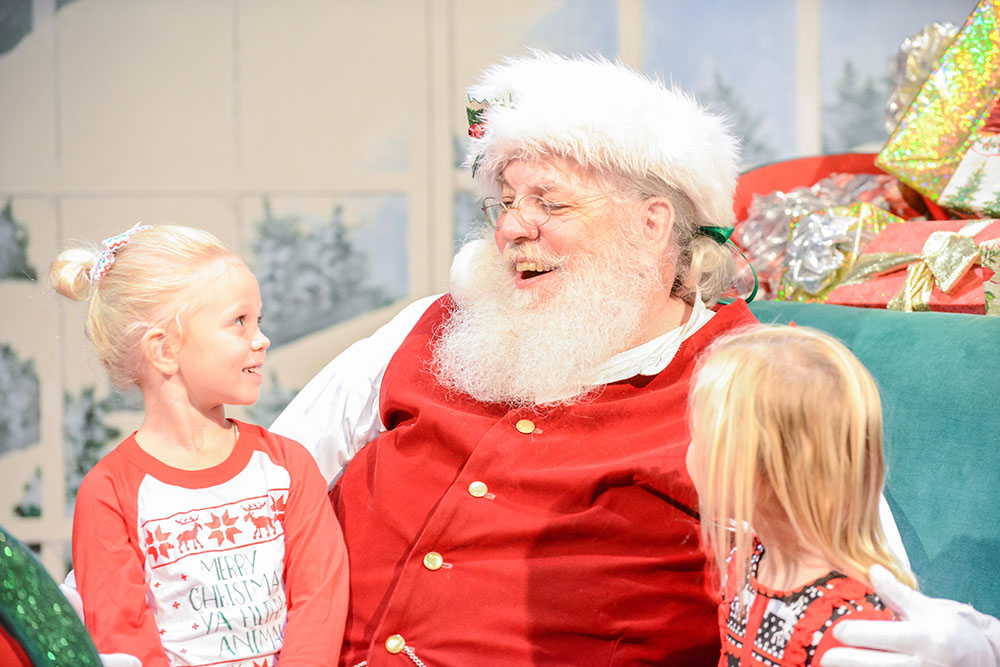 This year's show will feature one-of-a-kind commemorative bags for carrying purchases sold for $6. Shoppers can find bags at the show's entrances, and a portion of the proceeds benefit Shriners Hospitals for Children. Likewise, proceeds gathered from photos with Santa Claus also will be donated directly to the hospital network.
"The Southern Christmas Show is a top-notch organization," Oasis Shriners First Ceremonial Master Donnie Wrenn said. "They are big-time supporters of us. At the end of the year when all is said and done, they always give a contribution to us."
Wrenn loves to partner with Shriners Hospitals for Children because children are taken care of from the moment they are born until they turn 18 years old at no cost to their parents. Anyone who would like to make a direct donation can do so by visiting their
website
.
Packages with a Purpose
Those who lives for shopping until they drop can make use of our Package Check located in the central lobby. This free service is offered by the Charlotte Regional Fire Foundation. The organization is a nonprofit that provides assistance and support to members of The Charlotte Fire Department and Mecklenburg County departments, their families and the surrounding community in need.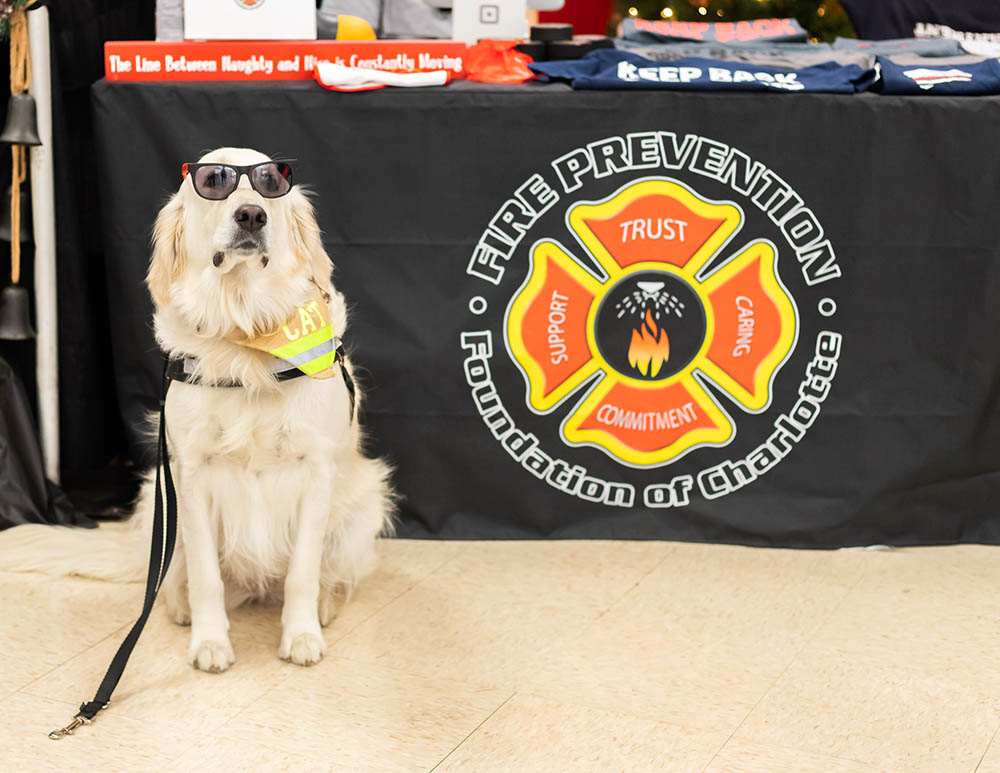 "I have been attending the Southern Christmas Show since I was 5 years old," CRFF President David Conrad said. "I love Christmas, and attending the show has always been a family tradition. The show has always supported the Charlotte Fire Department and our foundation by providing a space to showcase our safety materials and sell merchandise."
Founded in 2009, CRFF strives to help fire department employees and families with medical bills and other financial relief during times of unexpected tragedy. CRFF raises money through ticket sales for the Chiefs Cup baseball game between the Charlotte Fire Department Blaze and Charlotte-Mecklenburg Police Department Blue Hornets in September. There is also the Heroes Hockey Game in October where the Charlotte Fire Department, Mecklenburg Emergency Medical Services Agency, Charlotte-Mecklenburg Police Department and the Mecklenburg County Sheriff's Office take to the ice to benefit families of fallen or injured public safety members from their organizations.
Despite all those sports, Conrad said the Southern Christmas Show is the organization's biggest fundraiser of the year. CRFF will have a booth in the show's lobby area between the three halls to sell merchandise and accept donations from the public. All money raised goes to fire fighters, dispatchers, inspectors and support staff.
"It is important for us to be able to assist our fire fighters when they fall on hard times and need assistance in hopes of taking some of the stress off of them," Conrad said. "Their job can be stressful enough, and they need to be focused on their job and not worried about medical bills or other items we can assist with."
If you would like to make a direct donation to CRFF, visit its
PayPal page
. For more information about all the charities involved with the Southern Christmas Show, visit our
website
.