Stand Tall and Bloom
Feb 17, 2020, 19:00 PM
Spring is around the corner, and soon you'll be out in the fresh air and sunshine bringing your garden to life. The North Carolina Piedmont is famous for its clay-like soil. Fortunately, that soil is fertile enough for a wide variety of flowers to grow vibrantly. If you're wondering what to plant during March and April, we've identified several options that thrive in our region of the Tar Heel State. These blossoms will add a pleasant pop of color to your backyard or front porch, welcoming in warm-weather visitors.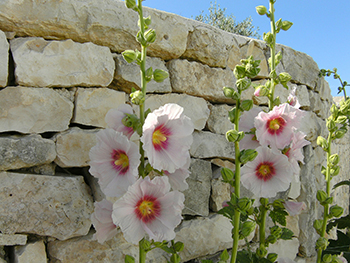 These classic garden staples bloom in mid-summer with numerous blue, pink, purple, red, white, yellow or black flowers on tall spikes. Many varieties are biennials, which means they complete their lifecycle over two years. Yet there are some varieties that act like short-lived perennials and bloom in the first year when planted early enough in the spring. These flowers serve as a host plant for the caterpillars that grow into painted lady butterflies and also attract bees and hummingbirds. They typically grow six to eight feet tall and require full sun to part shade. It's a good idea to protect them from damaging winds by planting them against a fence, wall or trellis for support.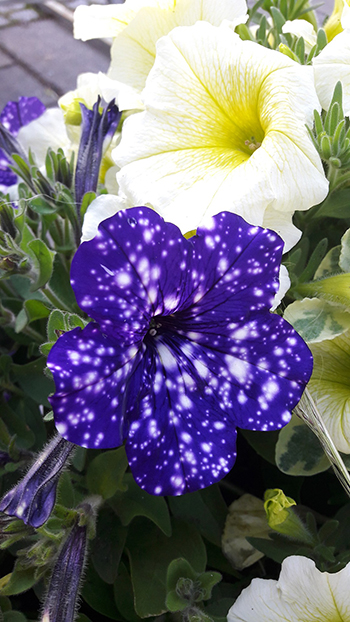 White speckles against a dark purple petal make this type of petunia look like pretty stars set against the night sky. A dramatic change of temperature between the day and night provides the celestial appearance for this flower, created by German breeder Selecta One. This means warm days and nights make the flowers predominantly purple, while cooler days and nights bring out the pops of white. They typically grow between 12 and 16 inches tall and bloom during the spring and summer. These annuals have wide, trumpet-shaped flowers and fair best in full sun with rich, moist and well-drained soil. Plant them after the last spring frost and consider placing them in hanging baskets to add charm to your porch.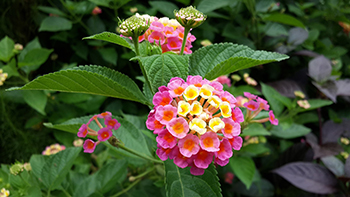 Lantana plants are evergreens that are classified as shrubs by botanists and grow well in hanging pots due to their vine-like branches. Lantanas operate as perennials in warmer zones and annuals in colder zones, and the citrus-like aroma of their leaves qualifies them as fragrant plants. Their rounded clusters of bright yellow, orange, white, red and purple flowers are revered for their extended bloom time. They do best in sunny areas with slightly acidic soil and attract butterflies and hummingbirds to gardens. Plant them once the last of the spring frost has subsided and expect them to grow between six to eight feet high. Lantana plants like full or partial sun and thorough watering schedules. To encourage re-blooming, cut back the faded or dead flowers from these plants periodically.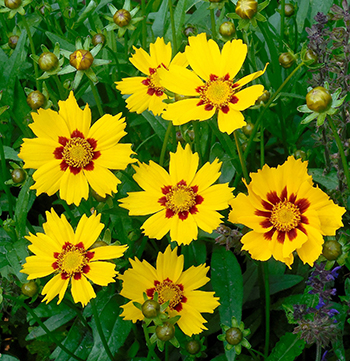 With names like "early sunrise" and "golden showers," the bright yellow versions of coreopsis are cheerful and serene. Coreopsis is a low-maintenance, drought-tolerant and long-blooming plant originating in the prairies and woodlands of North America. Birds like goldfinches love to snack on their seeds in the fall and winter, and bees and butterflies are drawn to them as well. Their petals may be bright yellow but also orange, pink and red. Plant them in the early spring for a summer bloom. They usually grow between 10 and 18 inches tall and take well to full sun or part shade conditions within well-draining, sandy soil.
Learn more about enhancing your green thumb at the Southern Spring Home & Garden Show from Feb. 28 to March 1 and March 6 to 8 at The Park Expo and Conference Center in Charlotte.