AFTER WINNING HGTV'S DESIGN STAR, THIS HAMILTON IS NOW THROWING AWAY HER SHOT
Feb 21, 2022, 15:15 PM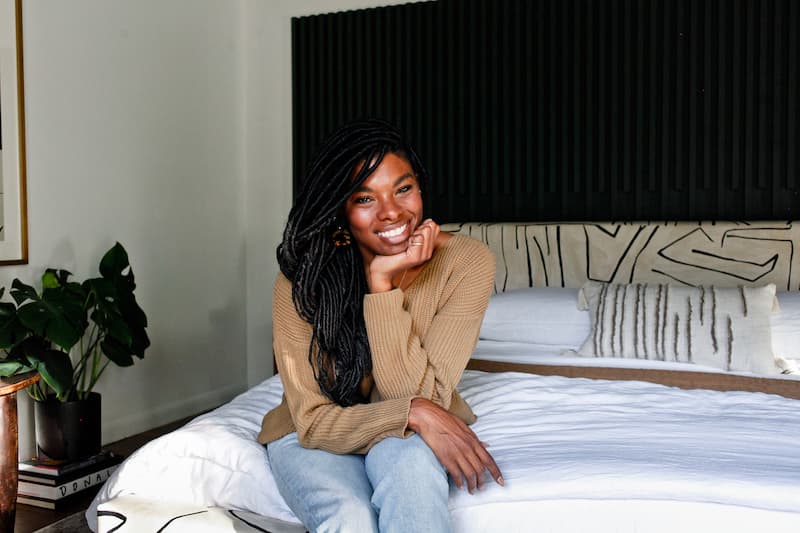 Memphis-based designer and lifestyle blogger Carmeon Hamilton walked away victorious as winner of HGTV's Design Star: Next Gen and parlayed that victory into her current show, HGTV's Reno My Rental. Her work, story and content around design, branding and elevating the everyday are featured and referenced in Architectural Digest, Southern Living, Essence, Domino and more – and she's bringing her best lessons to audiences at the upcoming downtown Raleigh Home Show.
Hamilton's got a million things to share with us, but we'll have to wait. In the meantime, here are 10 tidbits to tide you over:


Q: What tool should every homeowner own?A: A set of screwdrivers, drill, tape measurer, level, wire cutters/pliers, set of wrenches, and a hammer. All of these will get you through the basics from hanging a picture to changing a light fixture.
Q: Best home purchase for under $100?
A: Plants
Q: What's your favorite paint color?
A: Tricorn Black Sherwin Williams
Q: Any furniture thrifting tips?
A: 1.Always carry a tape measure, always check for quality materials, and construction.
2. Keep your phone handy to research labels/ brands. 3. Shop with an open mind, you're more likely to discover something when you're not looking for something particular.
Q: What home trends are you loving? What styles do you think will emerge in the future?
A: I love that more people are beginning to embrace color and creating their spaces to suit them as opposed to popular trends.
Q: Which HGTV / DIY Network star would you most like to work with and why?
A: David Bromstead. I love his personality and creative impression. Plus, he's the first design star and I was the last.
Q: What's your favorite part about speaking at a home show?
A: Most people attend home shows to be inspired and get new ideas, I love taking that inspiration a step further by sharing ways that people can not only incorporate new items and materials into their spaces but also of new and exciting ideas around the things that they already own. I call this "Elevating the Everyday".
Q: What project are you currently working on?
A: Inkwell Bar, the first bar in the Edge District of Memphis which is the area that divides the downtown from midtown. We kept a lot of existing elements in the project (which used to be a flooring showroom) but added moody colors and modern touches, suitable for lounging and cocktails.
Q: Tips for designing an office at home?
A: Functionality is key, understanding everything the space needs to do should be first and foremost on the to-do list. 2. Ergonomics is incredibly important. comfortable seating, determining whether you prefer to sit or stand while working also having the proper amount of lighting to maintain the health of your eyesight. 3. Lastly, surround yourself with things that make you feel good: paint your walls your favorite color, hang art that inspires you, and incorporate things that represent life (plants or flowers).
Q: When you design a room, what is the most important interior design advice you give?
A: When designing a room, I always start with function. if the space doesn't function, it doesn't matter how beautiful it is.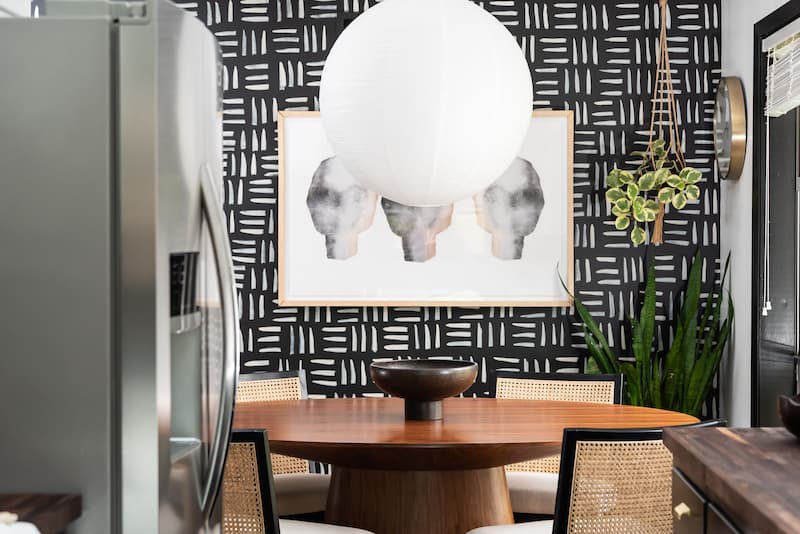 See Carmeon live on the Fresh Ideas Stage at the Raleigh Home Show on Friday, February 25 at 3 p.m. and Saturday, February 26 at Noon and 3 p.m. where she will be presenting "Elevate the Everyday: Small changes that make a big impact for living a beautiful life!