Q&A with Top Designer Vern Yip
Jan 4, 2019, 15:51 PM
One of HGTV's most recognizable designers, Vern Yip is an award-winning architectural and interior designer who describes himself as a classic overachiever. In this Q&A, Vern talks about his best small-space living hacks and his must-have for any party he's throwing.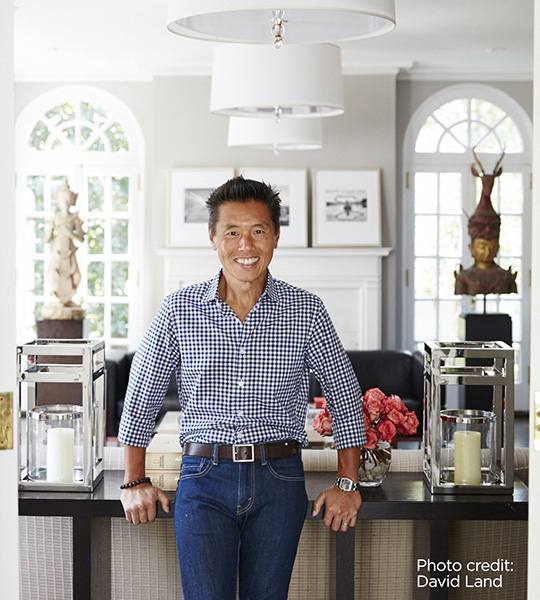 Q: Could you live in a tiny home?
Vern
: "While I fully support the tiny home lifestyle, I am probably not the best candidate. I have a husband, two kids and multiple dogs, one of which weighs 132 pounds … enough said!"
Q: What are your best small-space living hacks?
Vern
: "From an aesthetic standpoint, buy the largest mirror you can possibly fit on the wall opposite your window wall. It makes a singular statement with double the view. The mirror adds space, makes the room feel bigger and takes all that natural light and bounces it back into the room.
From a functional perspective, find furniture that is multi-purpose. Open book shelves and end tables with long legs do not suit small spaces. Instead, look for drawers and doors. Small spaces can't handle visual clutter, so it's best to find furniture with tasteful, built-in storage."
Q: What decor items are worth splurging on?
Vern
: "Drapery — everyone should have it, and it should be done professionally and beautifully. A throw is also a must. From season-to-season, these functional items add a splash of color to the room and are easy to change out throughout the year."
Q: What's a must-have at a party you're throwing?
Vern
: "I love filling a giant tub of ice with wine, beer, champagne, etc., and letting those drinks chill throughout the party. This is an easy way for your guests to serve themselves, and the presentation is decorative yet sophisticated.
On that note, it is so important to have multiple party elements that allow your guests to relax and have fun while also making your life easier. When the host is scrambling and not having a good time, everyone can sense it, and the vibe of the party could possibly be tainted. So, when hosting your next party, make sure to include elements that allow you to be both prepared and relaxed."
Q: What's one thing we wouldn't guess about you?
Vern
: "I am a huge tennis fan. I love watching the sport, playing the sport … really anything that involves the sport piques my interest. I once spent the year going to all the grand slam events around the world — it was remarkable! Oh, and I also have a big passion for fine art photography. I know everything that is happening in that world!"
Trading Spaces
star Vern Yip appears at the Home Show on Friday, January 25 and Saturday, January 26. Don't miss hearing Vern talk about everything from lively interiors to home furnishings and more!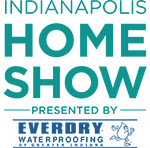 JANUARY 18-27, 2019.
INDIANA STATE FAIRGROUNDS