WHAT'S THE MOST POPULAR HOME TREND FOR 2023?
Feb 28, 2023, 14:10 PM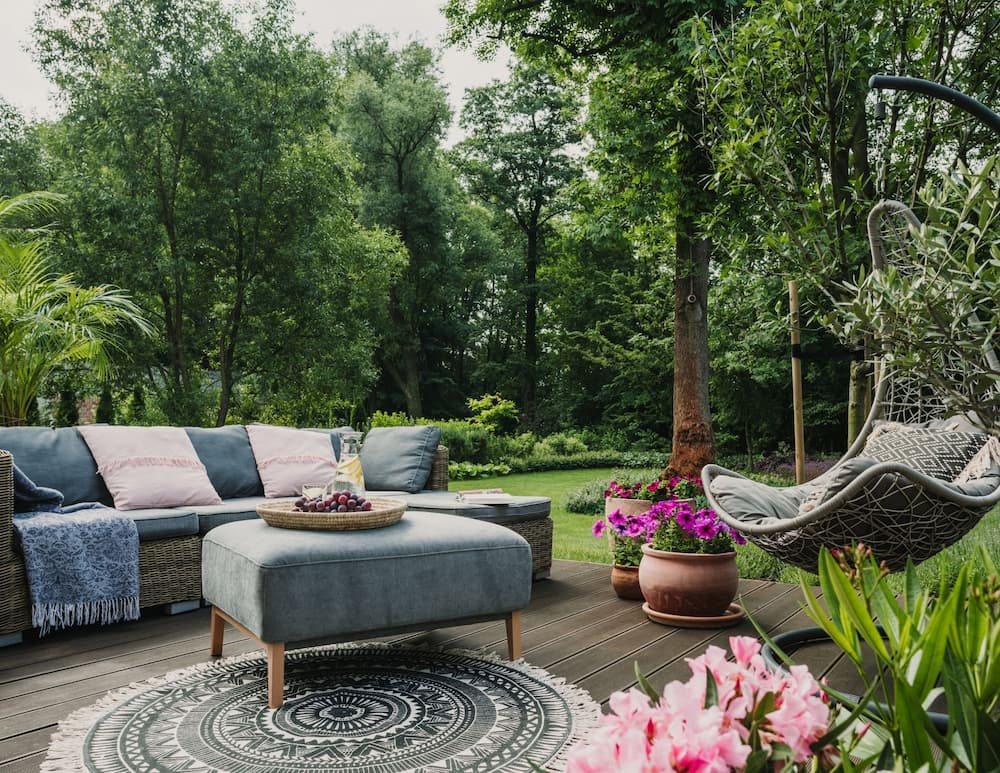 Backyard space is the feature that's the most desired by home buyers, with the pandemic having pushed this feature into the top spot. Unlike a separate interior room dedicated to a specific function, such as a home gym or office, the whole family (including pets) can enjoy backyard space. Whether it's used for cooking and entertaining, maintaining plants and gardens, games and recreation, or just relaxing and enjoying fresh air, this trend is only getting bigger.
Auxiliary rooms or living spaces that are typically placed in the backyard such as an ADU (accessory dwelling unit) or "casita" (small house), used mainly for housing guests or grandparents, are also part of the backyard trend, as is transforming smaller outdoor structures such as sheds and shipping containers into custom, functional spaces. Inspiring examples of shipping containers that have been recycled and transformed into a tiki bar, a home office, and a relaxation room can be seen at the PA Home + Garden Show.
The backyard is also the spot for several other hot trends, including …
● Chickens! Keeping chickens in the backyard has become a homesteading activity that more people are discovering that the whole family can enjoy - and you can't beat the free eggs. (Well, actually…)
● Swapping out turfgrass lawns for alternatives such as native plants and wildflowers ("meadowscaping") that require less water and caretaking, and are better for the environment. In more arid climates, the use of xeriscaping, which the National Geographic Society defines as "the practice of designing landscapes to reduce or eliminate the need for irrigation," is very low-maintenance and helps save precious water resources.
● Creating lush retreats: Transforming the backyard into a sanctuary and vacation-like getaway space that may help provide more privacy and reduce urban noise. These often incorporate amenities such as natural pools, water gardens, hidden areas for hammocks or seating, and tropical plants.
● Good old outdoor gardening: Homeowners are more devoted to home gardening than ever, and for good reasons. Planting and maintaining trees, shrubs and flowers, raised beds, greenhouses, and container plantings are activities that can provide exercise as well as relaxation, beautify their surroundings, and help them consume (and save money on) healthier foods.
● Urban dwellers are also finding creative ways to maximize their smaller outdoor spaces. Planning and designing with built-in outdoor furniture and fencing, fabrics, lighting, container plants, and structures for vertical gardening can produce a space that offers both fun and function.
At the PA Home + Garden Show, you'll find plenty of inspiration for making the most out of your own backyard!