DIY Inspiration & Ideas with Leigh-Ann Allaire Perrault
Sep 15, 2016, 20:21 PM
We're so excited to welcome Leigh-Ann Allaire Perrault, DIY darling, lifestyle expert, and
Cityline
regular, to the Vancouver Home + Design Show. The Rust-Oleum Brand Spokesperson and color and design aficionado will be sharing project ideas, decor advice, style tips, and more October 27-30, 2016 at the Vancouver Convention Centre.
Can't wait to see her at the show? Neither could we! In anticipation of her presentation, we caught up with Leigh-Ann to talk about decor trends, style inspiration, and all things DIY. Enjoy our interview below.
Q: What can we look forward to from you at the Vancouver Home + Design Show?
Leigh-Ann
: "I'll be fusing two of my obsessions into one colourful main stage presentation: my love for high style runway fashion and my addiction to frugal DIY projects. I'll be talking about how to take inspiration from current catwalk trends and adapt them to add a stylish twist to your home with easy designer tips and affordable DIY projects. From luxe-for-less looks to fashionable fixes for dated rooms, I plan to share some frugalista ideas to help you dress your home to impress."
Q: What home design and decor trends are you anticipating for the rest of 2016?
Leigh-Ann
: "Decor trends in 2016 have been all about unique textures and innovative finishes, and the trend continues with the move towards unexpected pairings. From the influence of matte black stainless steel mixed with aged copper patinas, to highly reflective mirrored effects paired with smokey wood stains, the trends are less about the individual finish, and more about the dynamic visual and tactile combos that can be created.
When it comes to colour, the idea of a neutral backdrop or "blank canvas" within a space continues to be a common preference, but for those who seek more colour beyond a white palette, neutrals are slowly shifting from typical grays and beiges and adapting more subtle pastels undertones. From soft blushes and mauves to warm putty grays influenced by green, the new colour infused neutrals act more like chameleon
hue-trals
.
And although the idea of upcycling and DIY-ing is officially a creative means of designing rather than being considered a "trend", the movement of painted furniture is becoming increasingly popular thanks to product innovations such as Chalked Paint in spray can application which allow you to transform a piece in hours instead of days...And those smokey
hue-trals
are a great way to test drive the latest colour trends on a piece of accent furniture instead of wrapping the entire room."
Q: What inspires your style?
Leigh-Ann
: "My style is very much threefold: practical, frugal, and narrative. I am the type of person who naturally tends to focus first on want I "need" vs what I "want", so most of my designs tend to begin with a very functional shopping list. That certainly doesn't mean that I don't aim to add some extravagance into my spaces, but I tend to take a very frugalista approach regardless of the budget. I've always believed that great style has little to do with how much money you have, but rather how creative you can be with your budget, so it's commonplace for me to find inspiration in a luxe design and then flex some DIY muscle to create the look for less. The narrative aspect to my style comes from my thirst for always wanting to create a story in every room. I'm an only child of parents who loved to thrift through vintage and antique shops, and ultimately their home told a unique story through the art and treasures that they lovingly collected. Because of their influence, I am what I would describe as a "thrift store thrill seeker" and I love to incorporate vintage and salvaged finds into every room. I like my spaces to look lived in, and nothing creates that vibe more than a character piece with a dusting of dirt or rust from times past."
Q: What is your favourite part of the Vancouver Home + Design Show?
Leigh-Ann
: "Every year, I wait with anticipation to see the Ultimate Upcycle Challenge sponsored by Rust-Oleum. It's literally like opening birthday presents when I see the incredible creations by each participant. I love that the Upcycle Challenge supports Habitat for Humanity which is an organization so near to my heart, and I always leave feeling incredibly inspired to tackle a new DIY project."
Q: What is your creative process like?
Leigh-Ann
: "My creative process always starts with a list of adjectives! Whether I'm creating a space for a clients or for myself, I begin with the type of mood that is desired through adjectives, and then those words help to steer my decision making process. From there, I translate the words into visuals on a design board and then I create a new list of colours and finishes to help me make my ultimate design selections. I always choose the investment pieces first, and what surprises most people is that I tend to choose my paint colour last as my ultimate way of wrapping the space up with a pretty, colourful bow."
The Vancouver Home + Design Show takes over the Vancouver Convention Centre October 27-30, 2016. Join Leigh-Ann Allaire Perrault for decor ideas, design inspiration, and DIY project advice. Don`t have tickets yet? Connect with us on Facebook to save big.
Click here to get 2-for-1 tickets on our Facebook Ticket Deals Page
. Don't forget to Like Us while you're there!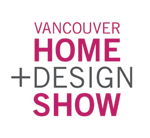 OCTOBER 27-30, 2016.
THE VANCOUVER CONVENTION CENTRE