OUR NONPROFIT CHARITABLE PARTNERS in 2022
When purchasing your show tickets online, please consider a donation to support these important programs in our community or contact them directly to find out about volunteering.


Jimmy Malone Scholarship Fund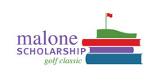 Help send a deserving local student to college for four years by giving to the Jimmy Malone Scholarship Fund, a part of the Cleveland Scholarship Program. Donate when purchasing tickets online. For more information on the charity, visit jimmymalone.com or call 216-241-5587.