Take Your Backyard from Blah to WOW
Jan 24, 2019, 15:03 PM
In today's busy world, homeowners want to have places to relax, have fun, meditate, work or just spend time with their favorite people or hobby without leaving their residence.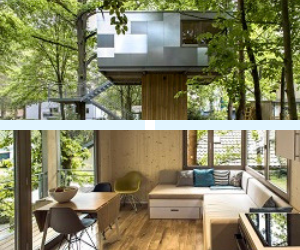 PROPS Consulting offers a few ideas of backyard structures to consider adding to your property to experience your outdoor living space in a whole new way. These include:
•
The Treehouse Retreat
– A new approach on mother-in-law suites, guest quarters or just a getaway from the normal. All the conveniences of home plus the serenity of the trees and nature.
•
The Kids Bunk House with Tent Platform
– A place the kids can hang out with friends for sleepovers or gatherings of any kind. Equipped with fun things like video games, a refrigerator and a rope bridge to get to the tent platform.
•
The Outside Think Tank
– A great way to work from home without the typical interruptions that come with working from home.
•
The She Shed
– The getaway for quiet time to do whatever makes you find your center, enjoy your favorite hobby, read, meditate, and more.
•
The Custom Hunting Hut
– For the outdoorsman that wants to hunt in style. Heat, coffee, sound and scent proof with a lot of the comforts of home.
•
The Backyard Fitness Hut
– Crank your favorite tunes and get your workout, dance lessons, or yoga in. A complete gym with privacy.
Want to experience each of these ideas first-hand? Stop by Backyard Living Showcase at The Great Big Home + Garden Show, happening February 1-10 at Cleveland's I-X Center.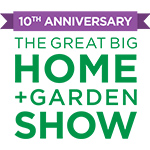 FEBRUARY 1-10, 2019.
I-X CENTER