Be inspired to turn your backyard into the ideal vacation spot as you explore 8 Staycation-themed gardens created by some of Northeast Ohio's top landscapers. From swimming pools and waterfalls to an Ohio State University fan's dream garden, your next vacation is just outside your door.
Garden Showcase sponsored by WKYC, WDOK, and WQAL

Brothers Grimm Landscape + Design Co.
Akron, OH 330.882.4639
brosgrimm.com
Garden Theme - Pool Paradise
Dive into summer fun with a true "staycation" backyard design by The Brothers Grimm Landscape & Design Co. Enjoy the beautiful swimming pool before relaxing on the patio or spending some time in your outdoor kitchen. The custom-designed pavilion is the perfect spot for entertaining guests. The Brothers Grimm Landscape & Design Co. has been serving the greater Cleveland and Akron areas for over 20 years. They are the leader in outdoor living design and installation. With a focus on creativity and architecture The Brothers Grimm provide clients with an experience that is second to none. As one of the first to incorporate swimming pools into the outdoor experience they have paved the way for the next level in outdoor design.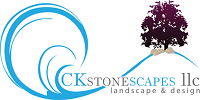 CK Stonescapes
Painesville, OH 440.363.5505
ckstonescapes.com
Garden Theme: Ohio State
Go Buckeyes! Step into this Ohio State-themed garden complete with custom-made "Block O" fire pit surrounded by built-in seating. Watch the game from the covered outdoor bar or catch up with friends on the patio. This garden from CK Stonescapes and Carvings by Chris has everything an Ohio State University fan needs! CK Stonescapes has over 25 years of experience in the landscaping industry. A multi-talented organization, they provide landscape construction and landscape maintenance services to residential and commercial customers. Their team adds a fresh new attitude, youthful vigor and a dedication to professionalism that is seen in all of their work.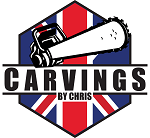 Carvings by Chris
Garfield Heights, OH 216.662.3400
Garden Theme: Ohio State
Go Buckeyes! Step into this Ohio State-themed garden complete with custom-made "Block O" fire pit surrounded by built-in seating. Watch the game from the covered outdoor bar or catch up with friends on the patio. This garden by Carvings by Chris and CK Stonescapes has everything an Ohio State University fan needs!

Falling Waters Ohio, LLC
Sheffield Village, OH 440.752.2058
fallingwatersohio.com
Garden Theme: Waterfalls
Take in the breathtaking double waterfall in this garden from Falling Waters Ohio. Enjoy the cascading water from the overlook with raised sitting area or step down onto the paver patio with cedar pergola. Either location is ideal for not only enjoying the waterfall, but also the colorful plantings that include holly, coral bells, evergreens and hydrangeas.
Falling Waters Ohio is a design and installation landscaping company specializing in creative water features and artistic stone placement. They can provide you with a variety of hardscape materials for creating well-designed walkways, patios, and outdoor entertainment areas.

Maple Ridge Nursery + Garden Center
Concord, OH 440.354.1525
mapleridgegarden.com
Garden Theme: Ohio Shorelines
Whether you are swimming, boating or simply enjoying the view from the shores of Lake Erie or one of Ohio's rivers, the state's waterways and shorelines offer great recreational opportunities. In this Ohio Shoreline-inspired garden from Maple Ridge Nursery and Garden Center enjoy the beautiful lighthouse, views of the water and variety of hardy ornamentals, Japanese maples, crafty conifers and evergreens.
Maple Ridge Nursery and Garden Center offers the best local value and selection of landscape plants. They also have recently partnered with Andrews Osborne Academy in Willoughby, opening the Heritage Farm and Shops in 2022 at the academy. A barn representative of the shops is part of their feature and will have plants and other garden items for sale.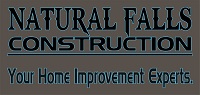 Natural Falls Construction
Ravenna, OH 330.968.8958
naturalfallsconstruction.com
Garden Theme: Aspen
Bring the Colorado Rocky Mountains home as you step into this Aspen-themed garden from Natural Falls Construction. This garden has both a winter and spring feel as it plays up the beauty and outdoor recreation options it's known for in both seasons. Natural Falls Construction is a custom home builder and landscaping company with over 30 years of experience in construction, carpentry and landscaping. From kitchens, bathrooms and additions, to patios, decks and even waterfalls their team of experts can assist you in making your dreams of a beautiful home a reality.
Ohio Landscape Association
Broadview Heights, OH
myohiolandscape.com
Garden Theme: Ultimate Outdoor Living
Designed and installed by members of the Ohio Landscape Association. The OLA is a non-profit trade association for landscape contractors and their suppliers, with members from across the state. Visit their website for great landscape tips or to find a landscape professional in your area.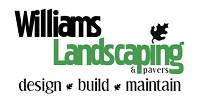 Williams Landscaping + Pavers
Grafton, OH 440.476.9135
williamslandscaping.org
Garden Theme: Any Given Day
This Any Given Day-themed garden from Williams Landscaping and Pavers highlights all the features of outdoor living you can enjoy on any given day. It includes a fireplace with a large gathering area, a covered outdoor dining space with a grill and plenty of counter space, and a swimming pool with water features and warm lighting. When your backyard feels like home, it can be the perfect "staycation" location because of the peace, relaxation, entertainment, and enjoyment it offers.
Williams Landscaping and Pavers knows that you want to enjoy your home to its fullest. They can help you create the patio, pool, or outdoor dining space of your dreams. Don't be disappointed with a backyard that isn't living up to its potential. Instead, experience the joy of outdoor living and live life to its fullest on any given day!
ADDITIONAL GARDEN FEATURES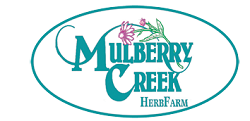 Mulberry Creek Herb Farm
Huron, OH 419.433.6126
mulberrycreek.com
In need of some new plants to spruce up your home this spring? Stop by Mulberry Creek Herb Farm in the Garden Showcase for a wide variety of houseplants, succulents, micro-houseplants and bonsai plants. Pottery also available for purchase.
Looking to add some fun to your backyard? Be inspired by the garden art from Pandy's Garden Center in this garden featuring art, plants and flowers that will add beauty to any space. Family owned, Pandy's Garden Center has been serving northern Ohio since 1961. It grows all of its perennials and annuals and has all of the gardening and landscaping products you will ever need in its store and greenhouses in Elyria. You can also hand-pick low-maintenance plants and trees from its 14-acre nursery.