Trends in Home Design: Millennial & Rustic
Jan 31, 2019, 15:43 PM
Two of the latest trends in home design – Millennial-inspired and Rustic – will be featured at The Great Big Home + Garden Show, February 1-10 at Cleveland's I-X Center. While each appeal to their own unique audiences, both provide open, relaxed layouts that foster connection and comfort.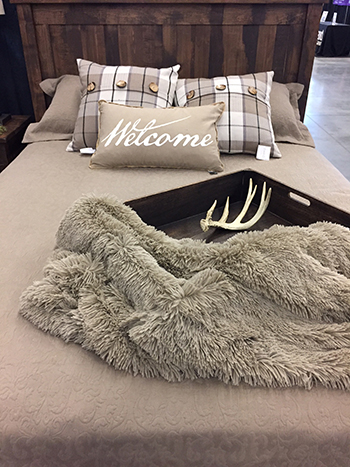 Millennial-Inspired
Appealing to the millennial ideal for space, style and overall function, the Modernized Millennial Colonial by Blossom Homes, incorporates a relaxed design to meet younger homeowner wants, while offering room to grow and the latest in smart home technology.
An 1,881-square-foot, four-bedroom, 2½ -bath energy efficient and sustainable colonial style home, it features clean lines throughout the interior, Structural Insulated Panels (SIP) from Energy Panel Structures for enhanced energy-efficiency, and a maintenance free exterior façade.
The living room opens up into the kitchen for a relaxed, open feel. The spacious master suite has a vaulted ceiling, walk-in closet and bathroom with walk-in shower and double lavatory sinks, while the remaining bedrooms, bathrooms, pantry and mud room are right-sized for function without skimping on storage space. A 2-car side load garage is deeper than the traditional garage providing another great space for storage and an option for a finished basement gives additional space to grow.
It also features the latest in smart home technology, allowing owners to feel connected whether at home or away. From remote access lighting, door locks and temperature heating controls, to Alexa in every room, this home is designed with the tech-savvy in mind.
Rustic
HGTV's Chip and Joanna Gaines kicked-off a love of all things rustic a few years ago and that trend continues to remain strong in home design today.
The Cedar Brooke Home by Weaver Barns with its cozy feel and classic rustic look is the perfect combination of a stylish modern home with real curb appeal. Nothing brings more warmth and charm to a home than a classic wood exterior. And with a spacious porch, plenty of windows for natural light and a classic, durable metal roof, the Cedar Brooke is loaded with natural beauty. Higher ceilings and a spacious upstairs give this gorgeous home a wide-open feeling. The Cedar Brooke fits perfectly into any setting or neighborhood, making it ideal as a full-time residence or weekend vacation home.
Be the first in line to tour the Modernized Millennial Colonial and The Cedar Brooke Home –The Great Big Home + Garden Show is happening at the I-X Center February 1-10, 2019.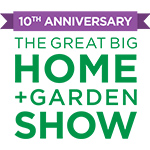 FEBRUARY 1-10, 2019.
THE I-X CENTER