Celebrity Q&A with Laura LeBoutillier of Garden Answer
Jan 21, 2020, 22:04 PM
We stopped Garden Answer's Laura LeBoutillier before she heads on to the Main Stage at The Great Big Home + Garden Show and got her to share some landscaping tips, along with telling us about some of her favorite things!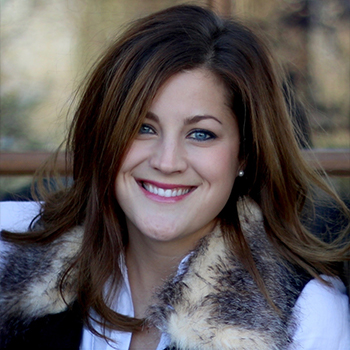 What tool should every homeowner own?
Laura: How about what tool every home gardener should own? In that case, I would say my most used and valuable tools are a battery-operated blower, FELCO hand pruners, and a Fiskars kangaroo pop up bag!
Are you a plant mama, or is your green thumb lacking?
Laura: I try my hardest to be the best plant mama I can be! ;)
Tell us about your pets.
Laura: We have two sweet orange cats. First off, we have Russell who is a 6-toed polydactyl we adopted from the humane society. He loves to follow us around and be involved with all our projects. You see him show up in the good majority of our videos at one point or another. And then there's Cheddar- a stray who showed up in front of our greenhouse one day and we immediately fell in love with his sweet personality. He LOVES our son Benjamin and usually sleeps the day away on our guest bed.
What's your favorite paint color?
Laura: Thunder Gray from Sherwin-Williams.
What are your best landscaping tips?
Laura: - Automate your water (run drip to everything)!
- Choose workhorse plants (think Supertunia Vista Bubblegum, Limelight Hydrangeas, Denim n' Lace Russian Sage, Rudbekia, Echinacea, Zinnias, etc…).
- Fertilize!!! You get the very best performance when you are diligent with your fertilizer.
What are you currently reading?
Laura: Down the Garden Path by Beverly Nichols for probably the 100th time!
Favorite room in your home?
Laura: Our Great Room. It's where we spend time with each other, work, play, entertain and unwind!
What home trends are you loving? What styles do you think will emerge in the future?
Laura: I love seeing the reemergence of blue as a staple color. I do think red will make its way back as well. :)
Ready to learn more garden tips from Laura? She'll be taking the Main Stage on Saturday, February 8th at Noon & 3:00 PM and Sunday, February 9th at Noon. Get your discounted show tickets today!
On the web, Laura can be found at https://www.gardenanswer.com/ and on Instagram @gardenanswer and Twitter also @gardenanswer