MEET HGTV'S HOME INSPECTOR JOE
Feb 9, 2023, 22:09 PM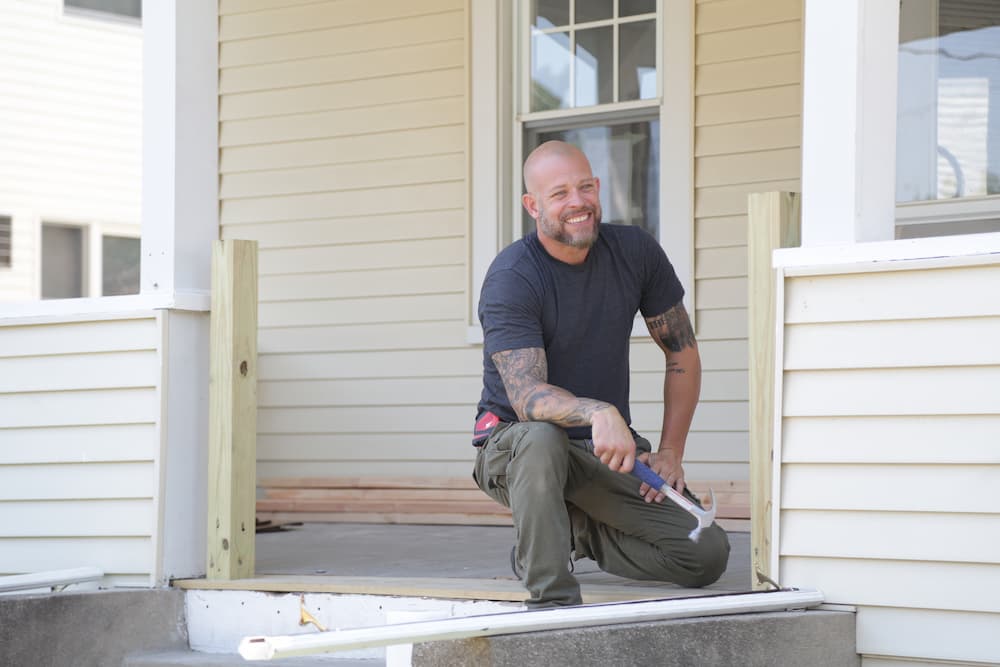 Joe Mazza, host of the HGTV series "Home Inspector Joe," is bringing his 20 years of experience in the construction business and sixth sense for safety to the Great Big Home + Garden Show! He's talking tools, outdated trends and favorite things with us before he appears on the Main Stage, thanks to Absolute Roofing & Construction, Inc., on Friday, February 10 and Saturday, February 11.
Q: What tool should every homeowner own?
A: Honestly, a toolbox with everything in it lol. A multi-purpose screwdriver with multiple attachments is a must have and great place to start. But really, there are so many must-have tools for homeowners I'd have to push for just getting the full thing.
Q: What are your best landscaping tips?
A: Cut all shrubs away from your siding and any branches off and away from your roof. Make sure the land around your home is pitched away to divert water away from the house!
Q: Favorite room in your home?
A: My favorite room in my home is actually the pit outside on my deck. It is a covered metal roof gazebo that's screened in with a propane fire pit and TV set up. That's gotta be my must have.
Q: What's your favorite part about speaking at a home show?
A: My favorite part is the interactions I get to have with everyone. I meet so many amazing people and I love getting to share my tips on home safety and talk about my own story working in this field. I'm honestly just a people person though, so connecting with people and just sharing the journey that I'm on with them is such a highlight for me.
Q: What project are you currently working on?
A: I'm currently working on my home gym set up. I've been working a lot and making it to the gym is just not happening. So having my own gym I can workout in is perfect.
Q: What is an outdated home trend you hope doesn't come back?
A: I hope this doesn't offend anyone. BUT, I really disliked the era of the pink tiled bathrooms along with the pink tubs, sinks and toilets... yeah, I pray that doesn't come back.
Don't miss Joe on the Main Stage Friday, Feb. 10 at 4 p.m. and Saturday, Feb. 11 at 12 p.m. and 4 p.m. Appearance sponsored by Absolute Roofing and Construction.