From the Veggie Patch: Harvesting Your Cauliflower
Aug 3, 2020, 13:00 PM
Welcome back to our guide to managing your new vegetable garden. First, our resident new gardener Nick explained the importance of suckering tomatoes. Now, let's talk cauliflower. The brassica family, including cauliflower, broccoli, and cabbage, can be great to grow in your back garden's veggie patch - especially if you have room to spare. But they can be an intimidating bunch. Thankfully Nick is ready to walk you through knowing when and how to harvest your cauliflower.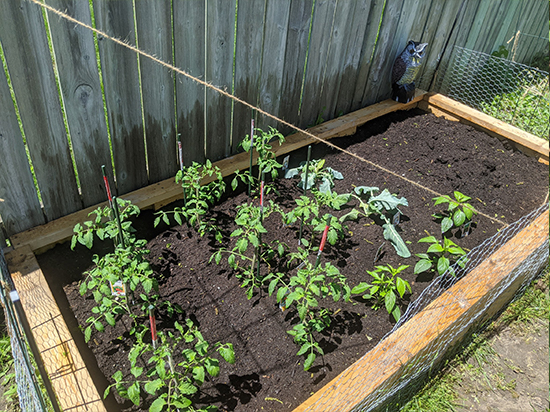 Nick's Cauliflower Harvest Guide
In general, cauliflower will take 2-3 months before it is ready to harvest. Each plant produces a single head of cauliflower that will grow in the center of the plant surrounded by large leaves.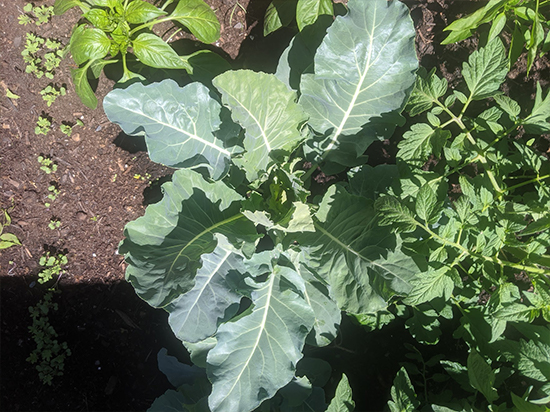 When the cauliflower plant is ready to harvest, the leaves open up which will make the cauliflower clearly visible. Typically, the head will be about 4-6 inches (15-20cm) in width, but this all depends on the space you are growing it in. Once the cauliflower is visible, you have about a week to harvest.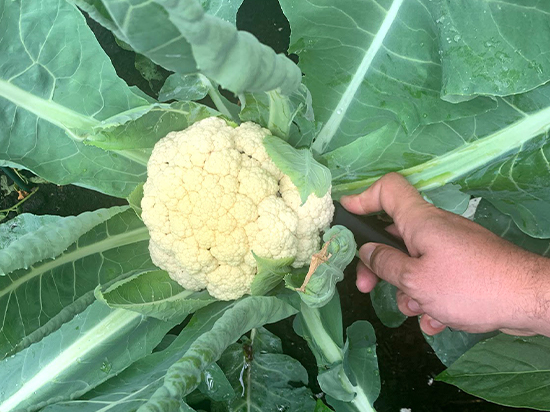 To harvest, grab a sharp paring knife and cut the cauliflower loose from the stem just below the head. Unlike its cousin, broccoli, cauliflower stem isn't really edible and doesn't need harvesting.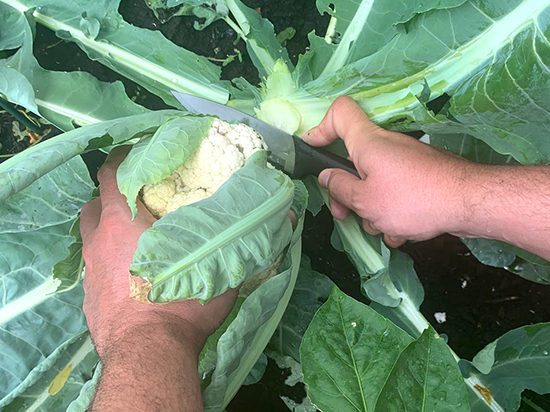 Cut off the attached leaves, wash your vegetable and you're ready to go! Store your head of cauliflower in the fridge.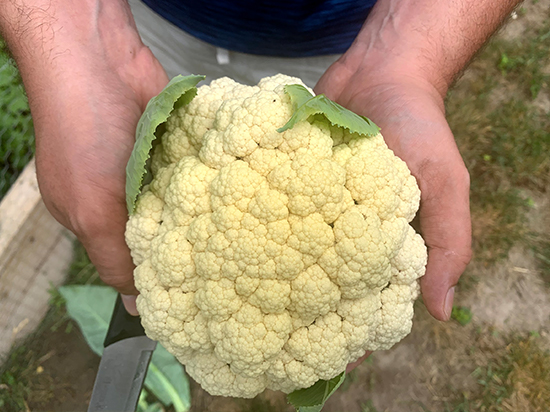 Warning!
Once the leaves open up, be sure to harvest your cauliflower within the week. Otherwise, you run the chance of the flower blooming and causing the cauliflower to lose its taste. Being that this is my first time, I let one go too far and this happened with one my cauliflowers. As you can see, gaps will begin to appear in the head and a colour change will begin.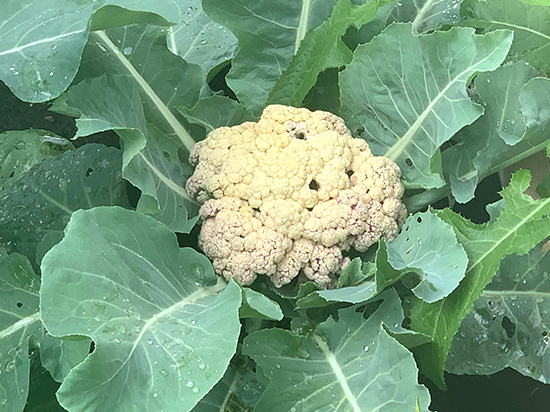 Good luck with your latest garden project! We hope your cauliflower harvest is impressive – and delicious!