It's Time to Celebrate in the Great Big Home + Garden Show's Garden Showcase
Jan 28, 2016, 18:49 PM
Celebrate the arrival of warmer days ahead in the
Celebration!-
themed Garden Showcase at
The Great Big Home + Garden Show
presented by 84 Lumber. From Mardi Gras and Labor Day to welcoming home our military or enjoying a wedding, each garden will leave you feeling festive and ready to plan your own backyard party!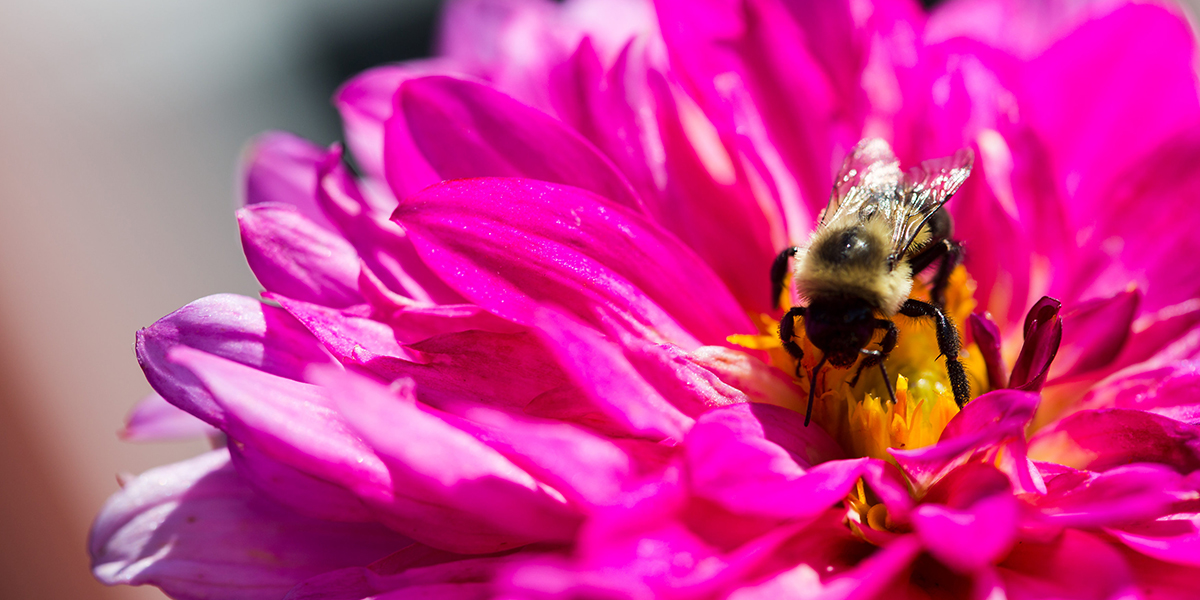 Featured celebrations and their landscaper include:
Auburn Career Center
Website:
www.auburncc.org
Garden Theme: Celebrations of Life
Join in on celebrating the beauty of life with a breathtaking combination of flowers that will tantalize the senses. Designed to fully embrace color, this garden showcases a tranquil three-tiered water feature surrounded by vibrant blooms that announces the arrival of spring and renewal of life. The garden is designed and constructed by Auburn Career Center's junior and senior high school landscape horticulture students.
Belgard Hardscapes
Website:
www.belgard.com
Garden Theme: Welcome Home from the Military
Welcoming home a family member who served in the military is cause for a celebration and is a day to be remembered. Whether the party for the homeward bound serviceman or woman is an intimate gathering or a large surprise party, this garden creates the perfect outdoor setting for this joyous occasion. The featured paver patio provides ample space for guests to mingle while the Belgard Elements fireplace provides a seating area ideal for conversation late into the night. The patio is bordered with a retaining wall for extra seating and is complimented with pillars and a pergola.
Brothers Grimm Landscape Design
Website:
www.brothersgrimmlandscape.com
Garden Theme: 4th of July
Come and celebrate the 4th of July with The Brothers Grimm Landscape & Design. This backyard oasis is sure to inspire. As guests step into this garden they can enjoy the BBQ by the kitchen and dine under the pergola on the upper terrace. And for those hot summer days what better than a dip in the pool? This garden is a true taste of American Living!
CK Stonescapes and Tri-R-Stone
Website:
www.ckstonescapes.com
Garden Theme: Mardi Gras
Guests will feel as if they've been transported to the French Quarter to experience Mardi Gras as they stroll through this garden. Enjoy the festivities from the private patio garden or celebrate under the attached fabric-covered arbor. See and walk around the featured two-story house showcasing classic New Orleans architecture to find inspiration for front and backyard landscape designs.
Eyerman Landscaping, Inc.
Website:
www.eyermanlandscaping.com
Garden Theme: Oktoberfest
"Prost" to this colorful garden where guests will find a cascading water-wall, drop-down area to a fire feature and a pavilion that can double as a backyard Biergarten for an Oktoberfest celebration. Complete with Belgard porcelain pavers throughout, the garden also features a full outdoor kitchen with granite countertops, natural stone veneers and a Bull grill to prepare the perfect bratwursts for the evening.
Falling Waters Ohio, LLC
Website:
www.fallingwatersohio.com
Garden Theme: Labor Day
What better way to celebrate the end of summer and upcoming fun of Fall in Northeast Ohio then with a Labor Day BBQ! Enter this garden to find an outdoor living space perfect for entertaining family and friends with spacious patios made from natural stone. Enjoy the colorful plants found throughout like the pink flowering crabapple tree, hydrangeas and hostas. Relax under the custom cedar pergola with your drink of choice and experience the tranquility of four different styles of water features including a waterfall and stream, hand carved stone fountain, basalt stone fountain and a Laurel Mountain stone wall with water spouts.
Green Impressions
Website:
www.mygreenimpressions.com
Garden Theme: Family Reunion
A family reunion is the celebration taking place at this garden with the Green Impressions Family Tree being the focal point. The display will include a covered structure with a grill area, multiple patio areas with a fire pit for entertaining and spending quality time with family outside. Other design features include natural stone work, a water feature and lush plantings that add seasonal color and texture.
Lake County Visitors Bureau
Website:
www.lakevisit.com
Garden Theme: Celebrating Summer in Lake County
Designed and built by Mapleridge Garden Center (mapleridgegardencenter.com), this garden highlights the beauty of summer in Lake County. From the various vineyards to the lush Lake Metroparks and Lake Erie, this garden pulls inspiration from some of Lake County's best natural aspects. A collection of locally grown, unusual and hardy plants are featured throughout the nature path to represent the rich horticulture history of Lake County.
Landscape Design Associates, Inc.
Website:
www.4landscapedesign.net
Garden Theme: Saint Patrick's Day
Guests will experience Saint Patrick's Day from the moment they enter this garden with springtime favorites including flowering shrubs, perennials and blooming bulbs. Join the party on the rustic fire pit patio made from Unilock Beacon Hill pavers or step across giant stepping stones and celebrate everything green at the bar patio, which is covered and shaded by a waterproof pergola. Other features for this garden include a large deck covered by a custom pavilion and a lively water feature.
N.F.L Landscape, Design and Construction
Website:
www.nfllandscaping.com
Garden Theme: Valentine's Day
With Valentine's Day drawing near, this romantic garden will be sure to reignite the spark between guests and their true love. Lovers will be inspired to recall their favorite moments together as they walk across the custom flagstone patio to the stone seating area and remember the first time they met. The relaxing sounds of the waterfall and stream surrounding the patio also adds to the romantic atmosphere. Watch out for Cupid's arrow while enjoying the beautiful plant garden featuring bleeding heart blooms
Ohio Landscape Association
Website:
www.myohiolandscape.com
Garden Theme: N/A
Take a stroll through the handicap accessible woodland garden and enjoy the relaxing sights and sounds of the soothing water feature. Visitors can pause and relax on a bench or seating wall to take in the naturalized setting. Woodland plants and a combination of natural and manufactured stone products will be used to construct the garden. The Ohio Landscape Association is a non-profit trade association for landscape contractors and their suppliers, with members from across the state.
The Holden Arboretum
Website:
www.holdenarb.org
Garden Theme:Judith and Maynard H. Murch lV Canopy Walk and Kalberer Family Emergent Tower
Two colorful, large images of the tower and canopy walk will be surrounded by ferns, birch and pine trees to simulate an early Spring woodland setting. Educational signage will explain what can be learned by visiting the real structures at Holden. An information station in the exhibit space will be manned with volunteers to answer questions about the structures and the new integrated organization composed of The Holden Arboretum and Cleveland Botanical Garden.
The Ohio Valley Group Inc.
Website:
www.ohiovalleygroup.com
Garden theme: Vineyard Wedding
"Happily Ever After" is celebrated with this garden's rustic and romantic vineyard wedding affair. Guests will be greeted by a wine barrel water feature set among cottage garden flowers at the entrance to a rustic pavilion. Once inside, be delighted in the soaring ceiling dressed in white with custom wine bottle chandeliers suspended over tables set for a wedding feast. Anchoring the pavilion is a double-sided fireplace leading to a patio area featuring a unique seat-wall flanked by wine barrel cocktail tables. A wall of air plants, a raised vegetable garden and a unique bar with an integrated water feature adds to the wedding whimsy. Further delight in the wine bottle water feature that is back-lit to provide a romantic glow befitting the occasion.
Williams Landscaping and Pavers
Website:
www.williamslandscaping.org
Garden Theme: Mother's Day
The centerpiece of this garden celebrates Mother's Day with a sandstone pillar water feature that is surrounded by a heart shaped border. The pillars represent a mother and her children and creates an inviting place for mom to relax or spend time with her family. This garden also includes the latest in landscape lighting technology with a custom RBG lighting system, where the lights can be programmed to change colors with the touch of a smartphone application.
The Great Big Home + Garden Show
takes over the I-X Center from February 5-14, 2016. With hundreds of home improvement experts, design gurus, and appearances from your favorite home and garden celebrities, it's a must-attend event for Cleveland homeowners.
Don't have tickets yet?
Get 2-for-1 when you connect with us on Facebook
. Treat a friend or family member to the show - we'd love to see you there!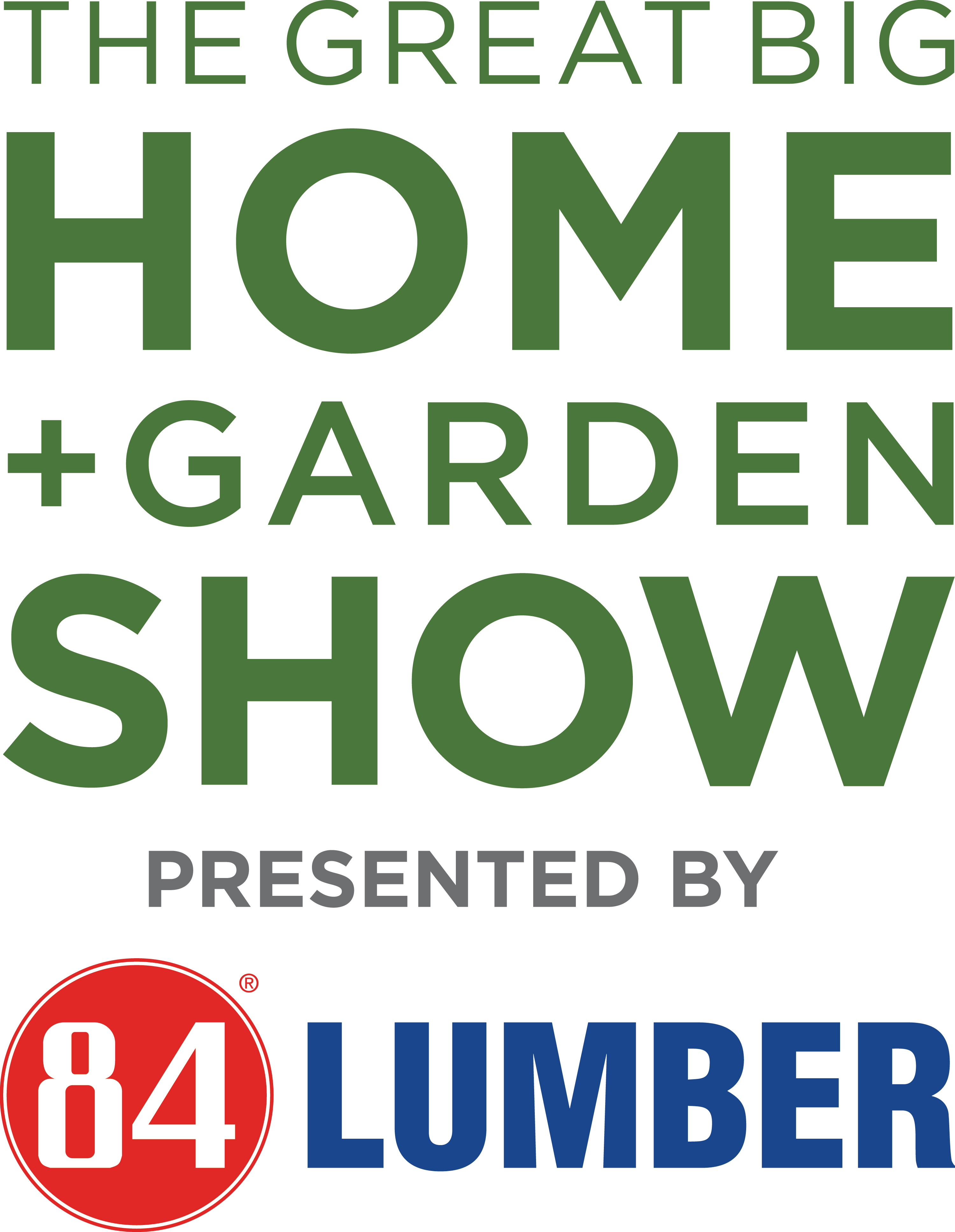 I-X CENTER
FEBRUARY 5-14, 2016.