Kitchen Inspiration: Caprese Quinoa Salad
Jan 24, 2020, 15:00 PM
Chef Stefanie Paganini will be delighting audiences with fun, new ways to get into the kitchen during the Great Big Home + Garden Show, Jan. 31-Feb. 9 at Cleveland's I-X Center. Whether you're a master chef or just getting started in the kitchen, here's a recipe from Stefanie to add to your repertoire.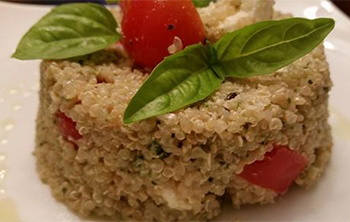 Caprese Quinoa Salad
Serves 6
2 Cups quinoa
2 ½ Cups water
1 Cup fresh mozzarella, diced
2 Cups tomatoes, diced
Salt and pepper to taste
1 recipe of herb pesto vinaigrette (see below)
Boil water and add quinoa. Allow to cook until quinoa is al dente. Drain any excess water. Cool quinoa. Mix all ingredients together in a bowl and toss with vinaigrette.
Pesto Vinaigrette
2 garlic cloves
3 Cups fresh basil
1/3 Cup toasted pine nuts
½ Cup grated parmesan cheese
½ Cup olive oil
1/4 Cup white balsamic vinegar
In a food processor, mince the garlic. Add the basil, nuts, and cheese. Slowly add the olive oil until the sauce is desired consistency (you may use more or less of the oil as needed). Add
Vinegar and allow mixture to blend. Toss with salad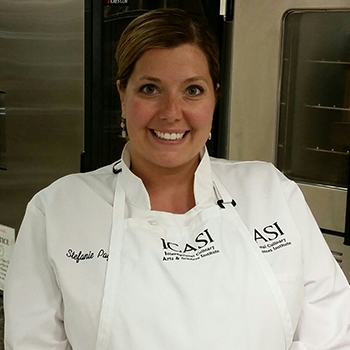 Get your tickets here to see Stefanie live on the Loretta Paganini Cooking Stage. She will be appearing throughout the show and her cooking demo schedule can be found on the show website.
You can find Stefanie on the web at the ICASI (International Culinary Arts and Sciences Institute) http://icasi.edu/academics/instructors/chef-stefanie-paganini As well as on Instagram @stefaniepaganini & Twitter @stefpaganini